Welcome to The Truth News.Info
SAVE AMERICA! Expose the Fraud and Break the Silence! It's Now or Never!
Must see video about many disturbing and wasteful frauds taking place within the government today that must be exposed!
//////////////////////////
Pentagon Provokes New Crisis With China
Stop NATO
July 10, 2010
Pentagon Provokes New Crisis With China
Rick Rozoff
Three news features appearing earlier this week highlight tensions between the United States and the People's Republic of China that, at least in relation to the language used to describe them, would have seemed unimaginable even a few months ago and are evocative more of the Korean War era than of any time since the entente cordiale initiated by the Richard Nixon-Mao Zedong meeting in Beijing in 1972.
To indicate the seriousness of the matter, the stories are from Global Times, a daily newspaper published in conjunction with the People's Daily, official press organ of the ruling Communist Party of China, and Time, preeminent American weekly news magazine. Both accounts use as their point of departure and source of key information a July 4 report in Hong Kong's major English-language daily.
On July 6 writer Li Jing penned a news article for Global Times called "US subs reach Asian ports: report," which detailed the following recent developments:
"Three of the largest submarines of the US Seventh Fleet surfaced in Asia-Pacific ports last week, the South China Morning Post reported Monday [July 5]. The appearance of the USS Michigan in Pusan, South Korea, the USS Ohio in Subic Bay, the Philippines, and the USS Florida in the strategic Indian Ocean outpost of Diego Garcia was a show of force not seen since the end of the Cold War, the paper said, adding that the position of those three ports looks like a siege of China." [1]
The piece from the Hong Kong newspaper cited was entitled "US submarines emerge in show of military might: Message unlikely to be lost on Beijing as 3 vessels turn up in Asian ports," and was in fact dated July 4.
The author, South China Morning Post Asia correspondent Greg Torode, described the simultaneous arrival of three "Ohio-class submarines" equipped with "a vast quantity of Tomahawk cruise missiles" as a reflection of "the trend of escalating submarine activity in East Asia…." [2]
He further added this noteworthy data: "Between them, the three submarines can carry 462 Tomahawks, boosting by an estimated 60 per cent-plus the potential Tomahawk strike force of the entire Japanese-based Seventh Fleet – the core projection of US military power in East Asia."
The author quotes without identifying his name or nation a veteran Asian military attache with reported close ties to both Chinese and U.S. military officials: "460-odd Tomahawks is a huge amount of potential firepower in anybody's language.
"It is another sign that the US is determined to not just maintain its military dominance in Asia, but to be seen doing so…that is a message for Beijing and for everybody else, whether you are a US ally or a nation sitting on the fence." [3]

[USS Ohio]
On July 8 Time magazine's Mark Thompson elaborated on the earlier report with language, including that of his title, "U.S. Missiles Deployed Near China Send a Message," derived from the South China Morning Post piece, which Thompson claims contained information planted by "U.S. officials…on July 4, no less" [4] in a clear signal to the government in mainland China.
The Time journalist added details, though, not in the original story, replete with a good deal of editorializing that perhaps serves the same source he attributes the contents of the Hong Kong article to and for the same reason: As a shot across the bow to China.
His account of last week's deployments included: "A new class of U.S. superweapon had suddenly surfaced nearby. It was an Ohio-class submarine, which for decades carried only nuclear missiles targeted against the Soviet Union, and then Russia."
The U.S. has eighteen nuclear-powered Ohio class ballistic missile submarines, fourteen still armed with nuclear warhead-tipped Trident missiles and four which "hold up to 154 Tomahawk cruise missiles each, capable of hitting anything within 1,000 miles with non-nuclear warheads."
"The 14 Trident-carrying subs are useful in the unlikely event of a nuclear Armageddon, and Russia remains their prime target. But the Tomahawk-outfitted quartet carries a weapon that the U.S. military has used repeatedly against targets in Afghanistan, Bosnia, Iraq and Sudan." [5]
With the arrival of the USS Ohio in the Philippines, the USS Michigan in South Korea and the USS Florida "in the strategic Indian Ocean outpost of Diego Garcia" [6] on the same day, "the Chinese military awoke to find as many as 462 new Tomahawks deployed by the U.S. in its neighborhood." [7]
The Time report also revealed that all four Ohio class Tomahawk-armed submarines were operationally deployed away from their home ports for the first time.
Thompson wrote that the coordinated actions were "part of a policy by the U.S. government to shift firepower from the Atlantic to the Pacific theater, which Washington sees as the military focus of the 21st century."
Regarding the submarines still carrying Trident missiles, he rhetorically added, "Why 14 subs, as well as bombers and land-based missiles carrying nuclear weapons, are still required to deal with the Russian threat is a topic for another day." [8]
All three journalists cited – Jing, Torode and Thompson – place the U.S. submarine deployments within a broader and also a more pressing context.
The South China Morning Post writer stated: "In policies drafted under then-president George W. Bush, a Republican, and continued by the administration of his successor, Democrat Barack Obama, the Pentagon is shifting 60 per cent of its 53 fast-attack [as distinct from ballistic and guided missile] submarines to the Pacific – a process that is now virtually complete.
"But the presence of the larger cruise-missile submarines shows that, at times, the US forward posture will be significantly larger."
The USS Ohio, for example, "has been operating out of Guam for most of the last year, taking advantage of the island's expanding facilities to extend its operations in the western Pacific.
"It is due to return soon, but the Florida and the Michigan are likely to remain in the region for many months yet, using Guam and possibly Diego Garcia for essential maintenance and crew changes."
Additionally, "The presence of the Florida, based on the US east coast, appears to confirm the US is still routinely bringing submarines under the arctic ice cap to East Asia." [9]
Just as the Pentagon is moving nuclear submarines under the northern polar ice cap to the Indian Ocean, so it has recently reached an "agreement [that] will allow troops to fly directly from the United States over the North Pole" to Afghanistan and "the region" by way of Kazakhstan, which borders China as well as Russia. [10]
The U.S. military "siege of China" is proceeding on several fronts, on land as well as under water and in Central as well as South and East Asia. But what primarily had been a policy of surveillance and probing China's perimeter is now entering a new phase.
That the U.S. currently has over 60 per cent of the Tomahawk cruise missiles assigned to its Japan-based Seventh Fleet near China emphasizes the qualitative escalation of Washington's show of strength vis-a-vis Beijing. One related to, as was seen above, a strategic shift of attack submarines nearer China and also to the crisis on the Korean Peninsula that was exacerbated by the sinking of a South Korean warship, the Cheonan, in March.
There has even been speculation that U.S. submarine deployments and other "messages" delivered to China of late were designed to pressure Beijing into taking a tougher stance toward North Korea over the Cheonan incident. What journalists have been referring to as messages would in an earlier age have been called saber-rattling, brinksmanship and gunboat diplomacy.
U.S.-China relations sharply deteriorated this January when the Obama administration finalized an almost $6.5 billion arms sales package for Taiwan which includes 200 Patriot missiles. [11] An article on the subject in the New York Times on January 31 was titled, revealing enough, "U.S. Arms for Taiwan Send Beijing a Message."
China suspended military ties with the U.S., and bad blood has persisted throughout the year, resulting in Secretary of Defense Robert Gates scrapping plans to visit Beijing early last month when he was effectively disinvited by Chinese officialdom on the prompting of the military.
The White House and the Pentagon have been sending a number of unequivocal – and increasingly provocative – messages to China this year.
The new U.S. administration signalled a confrontational approach early on. In May of 2009 Secretary of State Hillary Clinton, barely three months in her post, stated, "The Obama administration is working to improve deteriorating U.S. relations with a number of Latin American nations to counter growing Iranian, Chinese and Russian influence in the Western Hemisphere…." [12]
Later in the year then Director of National Intelligence (and retired admiral and former commander-in-chief of the Pacific Command) Dennis Blair released the latest quadrennial National Intelligence Strategy report which said "Russia, China, Iran, and North Korea pose the greatest challenges to the United States' national interests. [13]
While Blair headed up the Pacific Command (PACOM) from 1999-2002, his role included overseeing a vast area of the planet that includes China (since the Ronald Reagan administration assigned it to that military command in 1983).
Arrogating the right to divide the entire world into military zones, areas of operation, has never been attempted by any other nation, any group of nations, not even all the nations of the world collectively (in the United Nations or otherwise). But the U.S. has and does do just that. It has even added two new Unified Combatant Commands – Northern Command and Africa Command – in recent years, in 2002 and 2007 respectively.

The Pacific Command is the oldest and largest of the six current regional commands (the others being the Africa, Northern, European, Central and Southern Commands), and was formed during the dawning of the Cold War in 1947. Its area of responsibility takes in over 50 per cent of the world – 105 million square miles – 36 nations and almost 60 per cent of the world's population.
300,000 troops from all major branches of the U.S. armed forces – the Air Force, Army, Marine Corps and Navy – are assigned to it, 20 per cent of all active duty American service members.
Pacific Command is in charge of military defense treaties with Australia, Japan, the Philippines, Thailand and South Korea.
The U.S. is also alone in assigning the world's oceans and seas to naval commands. Washington has six naval fleets – the Fourth Fleet (the Caribbean, Central and South America) was reactivated in 2008 after being disbanded in 1950) – and just as Pacific Command is the largest unified, multi-service command, so the Seventh is the largest forward-deployed fleet, with 50-60 warships, 350 aircraft and as many as 60,000 Sailors and Marines at any given time. It is based in Japan and its area of responsibility includes over 50 million square miles of the (largely western) Pacific and Indian Oceans.
The U.S. also has eleven aircraft carriers, ten of them nuclear-powered and all eleven part of strike groups. [14] (China has no and Russia one carrier.)
The Time magazine article quoted from earlier mentioned that the deployment of four U.S. guided missile submarines to East Asia and the Indian Ocean is not the only development that China needs to be concerned about. The U.S. is simultaneously presiding over six-week biennial Rim of the Pacific (RIMPAC) military exercises in Hawaii with over 20,000 troops, 36 warships and submarines (25 American) and 180 planes and helicopters.
[RIMPAC 2010]
This year's RIMPAC, which began on June 23 and is to be completed by the end of July, includes for the first time the participation of France, Colombia – with which the U.S. has recently concluded an agreement for the use of seven of its military bases [15] – and the Southeast Asia nations of Malaysia and Singapore. The other countries involved are Australia, Canada, Chile, Indonesia, Japan, the Netherlands, Peru, South Korea and Thailand. The five-week war games involve "missile exercises and the sinking of three abandoned vessels playing the role of enemy ships." [16]
The combined task force commander for RIMPAC 2010 is commander of the U.S. Third Fleet, whose area of responsibility is approximately 50 million square miles of the eastern Pacific, Vice Admiral Richard Hunt, who stated, "This is the largest RIMPAC that we've had," and one which "clearly focuses on maritime domain awareness dealing with expanded military operations across the complete spectrum of warfare." [17]
Time's Mark Thompson also wrote: "Closer to China, CARAT 2010 – for Cooperation Afloat Readiness and Training – just got underway [July 5] off Singapore. The operation involves 17,000 personnel and 73 ships from the U.S., Singapore, Bangladesh, Brunei, Cambodia, Indonesia, Malaysia, the Philippines and Thailand.
"China is absent from both exercises, and that's no oversight." [18]
This February Cobra Gold 2010, "the largest multinational military exercise in the world," [19}, was launched in Thailand (separated from China by only one nation, either Laos or Myanmar) and as with all previous Cobra Gold war games was run by U.S. Pacific Command and the Royal Thai Supreme Command. Joining the U.S. and Thailand in this year's exercises, designed "to build interoperability between the United States and its Asia-Pacific regional partners," [20] were the armed forces of Japan, Indonesia, Singapore and, for the first time, South Korea.
From June 8-25 the latest U.S. Air Force-led Red Flag Alaska air maneuvers were held near the eastern Pacific. "The Red Flag exercises, conducted in four-to-six cycles a year by the 414th Combat Training Squadron of the 57th Wing, are very realistic aerial war games. The purpose is to train pilots from the U.S., NATO and other allied countries for real combat situations." [21]
Over a thousand airmen from five nations – the U.S., Japan, South Korea, Romania and Belgium – assembled at Alaska's Elmendorf and Eielson Air Force Bases for air combat training which "unites forces from all over the world."
"South Korea, a country already accustomed to working with U.S. troops, is also in Alaska to strengthen the two nations' ties after the sinking of a South Korean warship by a North Korean submarine.
"'We have the American Air Force in Korea, and the coalition and the combined working environment is very important,' said Lt. Hoon Min Kim, a member of South Korea's air force. 'And being able to perform under a combined environment is therefore essential as well.'" [22]
The incorporation of progressively more Asia-Pacific nations into what has been referred to as an Asian NATO is by no means directed solely at North Korea nor is it understood as such by officials in Beijing.
Participants in that arrangement, among them Australia, New Zealand, Singapore, South Korea and Mongolia, have troops serving under NATO in Afghanistan. Recently 140 new South Korean forces arrived at the Bagram Air Base in Afghanistan to reinforce a base in Parwan province recently subjected to repeated rocket attacks. Seoul's troop strength in the war zone is now at 230.
This month the government of Singapore announced it will increase its soldiers in the NATO-led International Security Assistance Force to "a record 162, from 97 last year."
"Next month, the Singapore Armed Forces (SAF) will send a 52-man unmanned aerial vehicle (UAV) team – its biggest deployment to Afghanistan – to Oruzgan [Uruzgan], one of two provinces where Singapore has troops." [23]
Australia has the largest troop contingent serving under NATO in Afghanistan of any non-full member state – 1,550 – and 17 of its soldiers have been killed, 143 injured in NATO's first war in Asia.
Earlier this year NATO announced that Mongolia and South Korea have become the 45th and 46th nations to provide it with troops for the war in Afghanistan. Mongolia borders both China and Russia and is the object of intense efforts by the U.S. to increase military cooperation and integration. [24] On July 6 NATO's Assistant Secretary General for Political Affairs and Security Policy Dirk Brengelmann paid a two-day visit to South Korea, where he stated, "Our security interests and security interests of countries like Korea coincide today more than ever."
A news report of his visit paraphrased his comments as asserting that "The world's biggest military alliance, NATO, is looking to increase cooperation with South Korea and other partners beyond Europe and North America," and added that "Speaking of cooperation, Brengelmann noted NATO's show of support for South Korea in light of the sinking of its warship Cheonan….The diplomat said some NATO members also serve on the U.N. Security Council and that the NATO members will try to ensure any Security Council action on the Cheonan sinking will represent their views expressed in the NATO statement." [25]
Another country that shares borders with China and Russia, Kazakhstan, has allowed the U.S. and NATO transit and overflight rights for the Afghan war and last week the nation's president, Nursultan Nazarbayev, signed a law permitting the Pentagon to ship "special cargo" – armored vehicles – through his country.
The U.S. and NATO have transited hundreds of thousands of troops through the Manas Air Base (now Transit Center at Manas) in Kyrgyzstan, which also borders China, since 2001 and in recent months troops have passed in and out from Afghanistan at the rate of 55,000 a month, 660,000 a year. [26] Washington has announced plans to open new training bases in Kyrgyzstan and Tajikistan, the second nation also adjoining China.
With Afghanistan and Pakistan, which also have borders with China, the U.S. and NATO have a military presence in five nations on China's western flank and a foothold in Mongolia. The U.S. and NATO war in South Asia will enter its tenth year this autumn with no sign of Western military presence departing from China's backyard.
The U.S. military remains ensconced in Japan and South Korea, has returned to the Philippines (including camps in Mindanao), is solidifying bilateral and multilateral military relations with practically all nations in Southeast Asia, and for the past five years has cultivated India as a military partner. [India is currently an observer at the RIMPAC exercises.) Japan, Taiwan and Australia are being integrated into a U.S.-designed regional and broader global interceptor missile system.
The U.S. is conducting regular military exercises, building military partnerships, stationing troops and opening bases around China's periphery, in addition to the positioning of warships, submarines and aircraft carriers in the waters off its coasts.
What alarms China most at the moment, though, is a proposed joint U.S.-South Korean military exercise in the Yellow Sea, enclosed by both Koreas to the east and China to the north and west.
China's Global Times recently quoted Xu Guangqian, military strategist at the People's Liberation Army's Academy of Military Sciences, issuing this warning: "China's position on the Yellow Sea issue demonstrates its resolution to safeguard national rights and interests. It also reflects that China is increasingly aware of the fact that its strategic space has confronted threats from other countries." [27]
China, which just concluded six days of naval drills of its own in the East China Sea, had more reason to be concerned when it was disclosed earlier this month that a U.S. aircraft carrier would join the maneuvers off its Yellow Sea coast.
On July 8 China renewed its opposition to the planned U.S.-South Korean war games, with Foreign Ministry spokesman Qin Gang telling reporters, "China has expressed its serious concerns with relevant parties. We are firmly opposed to foreign military vessels engaging in activities that undermine China's security interests in the Yellow Sea or waters close to China." [28]
An unsigned editorial in the Chinese Global Times of July 8 stated, "Beijing sees the joint exercise not only as being aimed at Pyongyang, but also as a direct threat to its territorial waters and coastline," and blamed South Korean President Lee Myung-bak for worsening relations between the two nations:
"It is not known whether Lee had thought of China's reaction when he announced in May the drill with the US.
"Did he foresee Chinese people's anger? Or, did he intend to provoke the country on the other side of the Yellow Sea?
"It is a shame and a provocation on China's doorstep.
"If a US aircraft carrier enters the Yellow Sea, it will mean a major setback to Seoul's diplomacy, as hostility between the peoples of China and South Korea will probably escalate, which Beijing and Seoul have been working for years to avoid." [29]
President Lee met with his American counterpart, Barack Obama, on the sidelines of the Group of Eight summit in Toronto late last month, during which a previous arrangement to transfer wartime command of South Korean forces to the nation in 2012 were postponed if not abandoned. In Obama's words, "One of the topics that we discussed is that we have arrived at an agreement that the transition of operational control for alliance activities in the Korean peninsula will take place in 2015." In the five-year interim "if war were to break out on the Korean peninsula the United States would assume operational command of South Korean forces." [30]
If Washington is planning direct intervention on the Korean Peninsula as its military buildup in the region, including off China's shores, might indicate, the words of former South Korean president Kim Young-Sam a decade ago are worth recalling. Two years after stepping down as head of state, Kim revealed to one of his nation's main newspapers that he had intervened to prevent a second Korean war, that his government "stopped US President Bill Clinton from launching an air strike against North Korea's nuclear facilities in June 1994."
He initiated a last-minute phone conversation with the U.S. president which "saved the Korean peninsula from an imminent war," as "The Clinton government was preparing a war" by deploying an aircraft carrier off the eastern coast of North Korea "close enough for its war planes to hit the North's nuclear facilities in Yongbyon."
Furthermore, Kim warned the U.S. ambassador in Seoul that "another war on the Korean peninsula would turn all of Korea into a bloodbath, killing between 10 and 20 million people and destroying South Korea's prosperous economy." [31]
Any catastrophic event on the Korean Peninsula, and war is the ultimate cataclysm, could lead to hundreds of thousands of North Korean refugees fleeing to Russia and millions to China.
The nearly nine-year war in Afghanistan being waged by the U.S. and NATO has led to an explosion of violence and destabilization in three nations flanking China: Afghanistan itself, Pakistan and Kyrgyzstan.
Also, since 2001 Afghanistan has become the world's largest producer of opium and hashish, flooding the European and other drug markets. A forum entitled "Afghan Drug Production – A Challenge to the International Community" was held in Moscow a month ago.
A Russian report on the meeting stated "The situation around drug production in Afghanistan has gained a catastrophic character. Some 100,000 people died globally from Afghan drugs in 2009 alone. In all, Afghan-made opiates have claimed one million human lives in the past decade, and 16 million more ruined their health." [32] 30,000 of the drug-related deaths occurred in Russia. The United Nations estimates that Afghanistan currently accounts for 92 per cent of world opium cultivation.
China and Russia are viewed as, if not challengers to U.S. global dominance, impediments to its further consolidation. And not in the military sphere but in the fields of economics, trade, energy and transportation. Destabilization of their neighborhoods and frontiers is one manner of limiting competition.
All means fair and foul are employed to eliminate obstacles to uncontested supremacy, and what the world's sole military superpower (the term is President Obama's from his Nobel Peace Prize acceptance speech) truly excels at is expanding its international military machine with an unflinching willingness to use it.
1) Global Times, July 8, 2010
2) South China Morning Post, July 4, 2010 http://www.scmp.com/portal/site/SCMP/menuitem.2c913216495213d5df646910cba0a0a0/?vgnextoid=6c48dbee25999210VgnVCM100000360a0a0aRCRD&vgnextfmt=teaser&ss=Asia+%26+World&s=News (Subscribers only)
3) Ibid
4) Time, July 8, 2010
http://www.time.com/time/nation/article/0,8599,2002378,00.html?xid=rss-topstories
5) Ibid
6) South China Morning Post, July 4, 2010
7) Time, July 8, 2010
8) Ibid
9) South China Morning Post, July 4, 2010
10) Kazakhstan: U.S., NATO Seek Military Outpost Between Russia And China
Stop NATO, April 14, 2010
http://rickrozoff.wordpress.com/2010/04/15/kazakhstan-u-s-nato-seek-military-outpost-between-russia-and-china
11) U.S.-China Military Tensions Grow
Stop NATO, January 19, 2010
http://rickrozoff.wordpress.com/2010/01/20/u-s-china-military-tensions-grow
12) Associated Press, May 1, 2009
13) Radio Free Europe/Radio Liberty, September 16, 2009
14) U.S. Consolidates Military Network In Asia-Pacific Region
April 28, 2010
http://rickrozoff.wordpress.com/2010/04/28/s-consolidates-military-network-in-asia-pacific-region
15) Colombia: U.S. Escalates War Plans In Latin America
Stop NATO, July 22, 2009
http://rickrozoff.wordpress.com/2009/09/01/colombia-u-s-escalates-war-plans-in-latin-america
16) Time, July 8, 2010
17) Navy Times, July 6, 2010
18) Ibid
19) American Forces Press Service, January 13, 2010
20) Ibid
21) http://en.wikipedia.org/wiki/Red_Flag_(USAF)
22) KTUU TV, June 24, 2010
23) AsiaOne, July 1, 2010
24) Mongolia: Pentagon Trojan Horse Wedged Between China And Russia
Stop NATO, March 31, 2010
http://rickrozoff.wordpress.com/2010/03/31/mongolia-pentagon-trojan-horse-wedged-between-china-and-russia
25) Yonhap News Agency, July 6, 2010
26) Kyrgyzstan And The Battle For Central Asia
Stop NATO, April 7, 2010
http://rickrozoff.wordpress.com/2010/04/08/kyrgyzstan-and-the-battle-for-central-asia
27) Global Times, July 6, 2010
28) Agence France-Presse, July 8, 2010
29) Global Times, July 8, 2010
30) Agence France-Presse, July 27, 2010
31) Agence France-Presse, May 24, 2000
32) Itar-Tass, June 9, 2010
///////////////////////////
U.A.E. diplomat mulls hit on Iran's nukes
Prefers strike to armed foe
In unusually blunt remarks, Ambassador Yousef al-Otaiba publicly endorsed the use of the military option for countering Iran's nuclear program, if sanctions fail to stop the country's quest for nuclear weapons.
///////////////////////////////
Clinton Renews U.S. Claims On Former Soviet Space
Stop NATO
July 7, 2010
Clinton Renews U.S. Claims On Former Soviet Space
Rick Rozoff
U.S. Secretary of State Hillary Clinton completed a four-day, five-nation tour of Eastern Europe and the South Caucasus by sharing a press conference with Georgia's erratic president Mikheil Saakashvili and delivering what in effect was a harsh ultimatum to Russia.
A stern and even provocative admonishment which clearly defines the narrow parameters within which the current U.S. administration has "pushed the reset button" with Moscow.
As Clinton's own comments best illustrate, Russia is a partner of the United States when it assists in levying onerous sanctions against Iran, provides support for the nine-year American and NATO war in Afghanistan (and neighboring Pakistan), and timidly accedes to the Pentagon taking over military bases and stationing interceptor missile batteries along Russia's Western flank from the Baltic Sea to the Black Sea.
But should Russia object, however perfunctorily, however reticently, to Washington shearing the sheep too closely by recruiting former Soviet states and neighboring nations into its political, economic, energy and military blocs, then Clinton and the administration she is the foreign policy point person for will not hesitate to rebuff and even gratuitously insult its Russian "partner."
Speaking in the Georgian capital of Tbilisi and reiterating the demand that Russian troops evacuate Abkhazia and South Ossetia, ceding both to the less than tender designs of American client Saakashvili, the U.S.'s top diplomat stated, "That is the rebuke (to Russia) that no one can dispute." [1]
With Saakashvili, who graduated from New York's Columbia University (Zbigniew Brzezinski's haunts) on a State Department fellowship in the 1990s, to her side, on July 5 Clinton all but ordered Russia to remove its troops from Abkhazia and South Ossetia: "I came to Georgia with a clear message from President Obama and myself. The United States is steadfast in its commitment to Georgia's sovereignty and territorial integrity. The United States does not recognize spheres of influence. President Obama and I have also communicated this message directly to our Russian counterparts, most recently during our meetings in Washington on June 24th….As I told the [Georgian] president, President Obama and I and other American officials raise our concerns about the invasion and occupation with Russian counterparts on a consistent basis. And it is very important for us that we do so, because we are very frank in asserting our concerns and our ongoing support for Georgia's sovereignty and territorial integrity." [2]
Saakashvili pounced on her words, crowing that Obama and Clinton were the first major American officials to use the word invasion in lieu of earlier terms that almost sound diplomatic in tone. The Georgian leader said: "President Obama was the first one to call a spade a spade, basically, to say it was an invasion. Because before, as you remember, the term 'disproportionate use of force' was used….President Obama was the first one to use the term." [3]
That the U.S. invaded and still militarily occupies Afghanistan and Iraq was not mentioned by either official. That Georgia has supplied 2,900 troops for both wars wasn't mentioned either.
At an earlier town hall meeting in Tbilisi Clinton stated her government was "appalled, and totally rejected" the Russian argument that it was protecting the lives of its citizens in the two South Caucasus republics. "We, the United States, was appalled, and totally rejected the invasion and occupation of Georgian territory. I was in the Senate at the time, and, along with my colleagues and the prior Administration, made that view very clear. We continue to speak out, as I have on this trip, against the continuing occupation." [4]
She reached into her quiver for the familiar verbal projectiles appropriate to the occasion: Acting as guarantor for Georgia's claims on Abkhazia and South Ossetia, which have never been part of post-Soviet Georgia, and branding Russia's defense of the two republics as invasion and occupation. Clinton, an attorney like Saakashvili, completed her indictment of Russia with the repeated asseveration that it is not entitled to a sphere of influence on its borders and in territory that had been its own for centuries.
Despite Clinton's claim to the contrary, the United States most decidedly recognizes spheres of influence. In its own hemisphere – the entirety of it – in the South Caucasus and everywhere else on the planet. Its own sphere of influence and those of its allies and client states. It is the policy presented in the Aesopian apologue from which the expression the lion's share is derived: What's mine is mine, what's yours is ours and what's ours is mine.
The Ultimate Sphere: The Earth
Two years after being catapulted from the Illinois state legislature (where few outside his Chicago district had heard of him) into the U.S. Senate, Barack Obama spoke at the Chicago Council on Global Affairs (until the year before the Chicago Council on Foreign Relations) and less than two years before becoming president elucidated his notion of spheres of influence (and political Manichaeism and messianism):
"I dismiss the cynics who say that this new century cannot be another when, in the words of President Franklin Roosevelt, we lead the world in battling immediate evils and promoting the ultimate good. I still believe that America is the last, best hope of Earth."
"We must maintain the strongest, best-equipped military in the world in order to defeat and deter conventional threats….I strongly support the expansion of our ground forces by adding 65,000 soldiers to the Army and 27,000 Marines….No President should ever hesitate to use force – unilaterally if necessary – to protect ourselves and our vital interests when we are attacked or imminently threatened."
"The American moment has not passed. The American moment is here. And like generations before us, we will seize that moment, and begin the world anew." [5]
One can only imagine the response of the White House, the State Department and the American mass media should a member of the upper house of parliament – on his way to being head of state, moreover – of Russia or any other nation make comparable claims.
As for what Clinton as senator from New York State and now as secretary of state branded Russia's invasion of South Ossetia, the following is from a pro-government Georgian new source at the moment the real invasion, that ordered by Washington's client regime in Tbilisi, commenced:
"A senior official from the Georgian Ministry of Defense said Georgia has 'decided to restore constitutional order in the entire region' of South
Ossetia." [6]
The "restoring of constitutional order" was attempted with heavy artillery barrages, armored assaults and onslaughts by jet fighters and American Huey helicopters. It followed seven days of Georgian bombardment of South Ossetia, which began the very day after a sixteen-day military exercise, Immediate Response 2008, was completed in the country. The exercise was conducted under NATO's Partnership for Peace program and led by 1,000 U.S. Marines. Many of the American troops stayed behind with their equipment during the five-day Georgian-Russian war.
Three weeks earlier Secretary of State Condoleezza Rice was in Georgia and vowed to "get Russian forces to withdraw from the country ASAP," [7] a reference to a small handful of peacekeepers that had been in South Ossetia and Abkhazia since the early 1990s. If Mikheil Saakashvili is ever tried for war crimes, as he richly deserves to be, his defense could be that he wasn't acting alone and in fact was only following orders, the Nuremberg precedent notwithstanding.
What Appalls Hillary Clinton And What Does Not
Much of the South Ossetian capital of Tskhinvali lay in smouldering ruins and many of its residents dead in the opening hours of the war launched to coincide with the opening ceremony of the Olympics in Beijing.
After Russia responded to the deadly blitzkrieg against South Ossetia, the majority of whose residents hold Russian passports, the Pentagon airlifted U.S. Marine-trained Georgian troops deployed to Iraq at the time back home for the fighting with Russia. "The U.S. military began flying 2,000 Georgian troops home from Iraq on Sunday [August 10], military officials said, after the Georgians recalled the soldiers following the outbreak of fighting with Russia in the breakaway province of South Ossetia." [8]
Then Senator Hillary Clinton was not "appalled" by and found no reason to "totally reject" the above developments two years ago. In fact by publicly and fervently supporting them she was complicit in what could easily have escalated into a direct U.S.-Russia confrontation, a conflict between the world's two major nuclear powers.
After the war ended and both to reward the Saakashvili regime for providing Washington a proxy war with Russia and to compensate it for not having received a NATO Membership Action Plan earlier in 2008 at the bloc's summit in Romania, in January of 2009 Clinton's predecessor Condoleezza Rice signed a specially crafted United States-Georgia Charter on Strategic Partnership. In December of 2008 NATO provided Georgia an unprecedented Annual National Program for the same reasons.
In the same month the pro-U.S. government of Viktor Yushchenko in Ukraine received a comparable pact, the United States-Ukraine Charter on Strategic Partnership, and NATO also granted it an Annual National Program, the second as a substitute for the Alliance's Membership Action Plan. South Ossetia and Russia had accused the Yushchenko administration of covertly providing weaponry and troops to Georgia for the war in August.
Hillary Clinton began her recently concluded tour in Ukraine on June 2 where she addressed the Strategic Partnership Commission, which was established last year as a formal mechanism to implement the United States-Ukraine Charter on Strategic Partnership.
In the interim Yushchenko was eliminated (in fact humiliated) in the first round of this year's presidential election, only receiving 5 per cent of the vote in January.
The rejection of Yushchenko and his staunchly pro-Washington policies was also an apparent blow to U.S. designs for the country. But that didn't deter Clinton, in her visit to Kiev, from in many ways speaking as though the change in leadership had not occurred. (Yushchenko's spouse, Kathy, a former State Department and Reagan White House official, is from Chicago, whose suburb of Park Ridge gave the world Hillary Clinton.)
Clinton met, as is a formal requirement under the circumstances, with current president Viktor Yanukovich, but also with his opponent in this February's runoff election, the pro-American Yulia Timoshenko.
Addressing the Strategic Partnership Commission, Clinton continued pushing the military integration of Ukraine under both bilateral and NATO arrangements, for the world as though Yushchenko had not lost the first and Timoshenko the second round of the presidential election. Her comments included:
"Ukraine has participated in nearly every NATO operation as a member of the Partnership for Peace, and we hope to deepen our security cooperation later this month with the U.S.-Ukraine SEA BREEZE exercise. Increasing our ongoing bilateral defense cooperation, particularly in Ukraine's defense reform and military transformation is another area where we see great promise.
"And regarding NATO, let me just say very clearly, Ukraine is a sovereign and independent country that has the right to choose your own alliances. And NATO's door remains open…." [9]
Community Of Democracies And Missiles
She departed Kiev/Kyiv for Krakow and on July 3 met with her Polish counterpart, Foreign Minister Radoslaw Sikorski. Like Ukraine's Viktor Yushchenko, Sikorski's wife is an American, former member of the Washington Post editorial board and adjunct fellow at the American Enterprise Institute Anne Applebaum. Sikorski is a former British citizen, adviser to Rupert Murdoch, resident fellow of the American Enterprise Institute in Washington, D.C. and Polish defense minister.
Recall that Secretary Clinton abhors and abjures "spheres of influence."
While in Poland she and Sikorski signed an updated agreement on the stationing of U.S. interceptor missiles in the country. The two formalized a pact superseding one "signed two years ago between Sikorski and the then secretary of state Condoleezza Rice. According to new missile defence plans, mobile launchers incorporating SM-3 interceptors will be placed in Europe. Poland will probably station the system between 2015 and 2018." [10] The day before Polish Defense Ministry spokesman Janusz Sejmej revealed that "Defense Minister Bogdan Klich said the Americans promised to bring the SM-3s here after 2015 but definitely before 2018." [11]
The SM-3 (Standard Missile-3) is an interceptor missile with a substantially longer range than the Patriot Advanced Capability-3 missiles the U.S. moved into Poland this May, 35 kilometers from the border with Russia's Kaliningrad district.
Another Polish Defense Ministry spokesman, Robert Rochowicz, was quoted late last month announcing that "The first contingent of American troops and Patriot missiles stationed in northern Poland have returned to base in Germany, with the second round scheduled to be in the country in late June or early July."
The first deployment consisted of six Patriot missiles, forty military vehicles and one hundred American troops. Perhaps regarding the very day Clinton was in the country, the Defense Ministry spokesman added, "Further training of Polish troops stationed at the base in northern Poland will resume in the coming days when a second battery of missiles arrives." [12]
Training foreign nationals in the United States to return to their homelands and assume posts as defense ministers, foreign ministers and presidents is not establishing a sphere of influence in the countries so affected, it's certain Clinton would assert. Neither is basing American troops and missiles half a world away from the U.S. but only a few kilometers from Russian territory.
In Clinton's words, "We're…NATO allies, and the United States is deeply committed to Poland's security and sovereignty. Today, by signing an amendment to the ballistic missile defense agreement, we are reinforcing this commitment. The amendment will allow us to move forward with Polish participation in hosting elements of the phased adaptive approach to missile defense in Europe. It will help protect the Polish people and all of Europe, our allies, and others from evolving threats like that posed by Iran." [13] How placing intermediate-range American interceptor missiles near the Baltic Sea protects Poland from "Iranian threats" is a question it would be entertaining to hear Clinton explain.
She characterized the "phased adaptive approach" to deploying ever more sophisticated and longer-range U.S. missiles in Eastern Europe in much the fashion President Obama did last September 17; that is, as a "stronger, swifter, and smarter" alternative to the earlier George W. Bush version. "[T]his approach will be available on the time table set forth to defend portions of Europe years earlier than the original plan could have met. And this approach provides opportunities for allied participation. So instead of it being a unilateral U.S. commitment, it is now a commitment of the alliance. And it is very important for us that we get that kind of ownership and buy-in – which we are – from NATO. [14]
The division of labor in the foreign policy of the "world's sole military superpower" [15] primarily leaves the troops and missiles, the training of Polish special forces and pilots, and the recruiting of 3,000 Polish troops to the killing fields of Afghanistan to Pentagon chief Robert Gates, though Clinton has had a hand in the first and the third matters.
Her formal role is as the purveyor of "soft power," what in another culture might be called diplomacy but which in American practice is no less intrusive and coercive than the "hard power" complement.
From Madeleine Albright To Hillary Clinton, From Iron Curtain To Steel Vise
During her Polish visit Clinton was in Krakow for the tenth anniversary of the founding of the the Community of Democracies, "a joint venture between one of Radek's [Radoslaw Sikorski's] predecessors and one of mine: Minister Geremek and Madeleine Albright." Though neither was present, one for fairly obvious reasons, she added: "Thank you, Madeleine, and thanks to the memory of Minister Geremek."
Her comments were delivered under the rubric of "Civil Society: Supporting Democracy in the 21st Century," and included blasts at the targets of the day:
"North Korea, a country that cannot even feed its own people, has banned all civil society. In Cuba and Belarus, as Radek said, civil society operates under extreme pressure. The Government of Iran has turned its back on a rich tradition of civil society, perpetrating human rights abuses against many activists and ordinary citizens who just wanted the right to be heard.
"The idea of pluralism is integral to our understanding of what it means to be a democracy….[The] iron curtain has fallen. But we must be wary of the steel vise in which many governments around the world are slowly crushing civil society and the human spirit." [16]
China, Russia, Egypt, Zimbabwe, Congo, Ethiopia and Burma/Myanmar were also singled out for chastisement under the Steel Vise rubric. (So far has the U.S. progressed from the Iron Curtain motif/trope).
Three facts must be registered on this score.
During her secretary of state confirmation hearing in the Senate in January of 2005, Clinton's immediate predecessor Condoleezza Rice updated the U.S. international enemies list with what she called "outposts of tyranny." They were (and evidently still are) Belarus, Burma/Myanmar, Cuba, Iran, North Korea and Zimbabwe. At the time the BBC asserted that Rice's "comments were reminiscent of Mr Bush's 'axis of evil' speech in 2002, in which he identified Iraq, Iran and North Korea as threats to US security." [17]
As seen above, Clinton in Krakow castigated all six of the "tyrannical outposts."
Second, during a question and answer period two days later in Georgia in which Clinton had the opportunity to prove her mettle on matters of human rights, freedom of expression and so forth, she demonstrated the difference between how a faithful client state is treated as opposed to any nation, whatever its political system may be, that pursues a foreign policy not entirely subordinated to U.S. diktat.
On July 5 Georgian head of state Mikheil Saakashvili spared no pains proving which category he was in, telling Clinton: "Mrs Secretary of State, you can see shelves of works by Thomas Jefferson and books by authors of the US constitution in my study. I read them frequently." [18]
It is not likely that Saakashvili, who received his law degree in the U.S., would make that claim under oath, though the truth has always been an elastic concept, a nebulous notion to the Columbia Law School graduate.
When Jailing Children, Rigging Elections And Repressing News Media Are Acceptable
During a meeting with Georgian women, a human rights lawyer asked Clinton:
"I want to tell you that there are more than 61 political prisoners in the country. And I want to ask you, when you had a meeting with President Saakashvili, ask him why does it happen that he has so many political prisoners in Georgia today, why the judiciary is not independent in Georgia, why the Georgian people are deprived of a free choice during the last elections in the country, why media is not free in Georgia, why don't we have free electoral environment?"
She added, "after I became [an opponent of] Saakashvili, then it happened so that many of my family members are in prison. My brother is in prison, just because I am an opponent and (inaudible) Saakashvili. My child has also been a victim when he is at school (inaudible). There was a (inaudible) to imprison him (inaudible). And these (inaudible) opposition, and because I fight for supremacy of law, rule of law, and freedom and democracy."
The "community of democracies" heroine from Foggy Bottom responded:
"Thank you very much. And as I said, we raised all of these concerns in meetings with officials. I will raise these and other concerns when I meet with the president. This is what I do. And I don't always know everything that is going on in any society. But our ambassadors around the world keep us informed.
"And I want to be clear that the United States supports the Georgian people. We support Georgian democracy. And we are going to do everything we can to further those values. And many of the issues you mentioned are ones that we will raise. But the people of Georgia are raising them. So, indeed, that's the best forum of all." [19]
No need to be too tough on an ally who jails political opponents and harasses family members, even children, of an attorney who attempts to defend them.
After all, as Clinton added shortly after the above-quoted masterpiece of "diplomatic" equivocation and evasion, "Well, the United States supports Georgia's aspirations for NATO leadership and for NATO membership, and we appreciate your and your government's efforts to meet the requirements of NATO membership. And we are grateful, too, for what Georgia is doing in providing troops for Afghanistan, which is an opportunity for the Georgian military to work with the United States and other NATO member militaries to develop some of the assets that are needed to be able to apply successfully for NATO membership." [20]
Chicago: Model For World Democracy And Political Pluralism
Third, Clinton represents an administration whose head, Barack Obama, his Senior Advisor David Axelrod, White House Chief of Staff Rahm Emanuel, and senior adviser and assistant Valerie Jarrett are products of the Chicago political system, the last big city political machine in the country.
Chicago has a population of almost three million, more than that of scores of nations including several NATO members. Every chief executive, the mayor in Chicago, has been a member of the same political party for the past 80 years. The City Council has 50 alderman and although the post is formally non-partisan – candidates don't run in party primaries and aren't required to identify their party affiliation – currently 49 of the 50 are active members of the Democratic Party. During the past several decades that number has often been 50.
For the past 55 years its mayor has been a leader for life and has been named Richard Daley. Richard J. Daley from 1955 until his death in 1976 and his son Richard M. Daley, a de facto hereditary autocrat, from 1989 to the present with only a slightly more than twelve-year hiatus.
Clinton may want to tread more cautiously in future when condemning other nations for their lack of – to use her own word – pluralism, when she serves a political cabal emanating from a one-party, dynastic, corruption-saturated system. Her criticisms of North Korea, in particular, raise parallels she might prefer be ignored.
(Chicagoan Rod Blagojevich, former governor of Illinois, is currently on trial for attempting to sell – auction off to the highest bidder – Obama's former senate seat. He was handcuffed by federal agents at his Chicago home on December 9, 2008 and subsequently impeached and removed by the state legislature. When he first became governor in 2003, his congressional seat was ceded to Rahm Emanuel, who had never held elected office before. Emanuel, now White House Chief of Staff, has been subpoenaed by Blagojevich's attorneys as he had held phone conversations with Blagojevich during the period the latter is accused of peddling the senate seat of an incoming American head of state. Valerie Jarrett, Tony Rezko and Ari Emanuel are other names that have surfaced as cast members in the murky drama.)
Baku: Chicago On The Caspian Sea, Launching Pad For Future Wars
After leaving Poland following a lecture on "what it means to be a democracy," Clinton arrived in Azerbaijan, whose President Ilham Aliyev inherited his post from his late father Heydar, a tradition the native of the Greater Chicago area can well appreciate.
She met with her counterpart, Foreign Minister Elmar Mammadyarov, and the two lost no time in exchanging praises.
Clinton: "[T]he bonds between the United States and Azerbaijan are deep, important, and durable….Our soldiers have stood shoulder-to-shoulder in Kosovo, Iraq, and Afghanistan."
Mammadyarov: "We believe that United States is…a global power, is interested in bringing and spreading stability and prosperity all around, in all corners of the world. And besides that, if you took a look inside of the – our bilateral ties, how it's developed through the years of our – after restoration of independence for Azerbaijan, it's an open secret that United States provide us a great support, particularly in so very important and vital project like building up of the oil pipeline (inaudible). It's – we know clearly that U.S. Administration – both, by the way, Republicans and Democrats – was very strongly behind the project. And, at the end of the story, this is starting to be a success story for the region. I think we are probably one of the few that can say that, with assistance of the construction and after the inauguration of the pipeline, the real money and the real prosperity comes particularly to Azerbaijan, at the same time it is also supporting Georgia." [21]
The U.S. ambassador may have had a few words with the foreign minister after such an effusive and detailed exposition. Some matters are best left among friends.
Clinton didn't add Azerbaijan to the Iron Vise category. And for good reason, issues pertaining to human rights, civil society, transparency and political pluralism notwithstanding.
Her visit followed by less than three weeks that of Defense Secretary Robert Gates, whose trip in turn was the first by a Pentagon chief in more than five years. [22] Clinton is the first secretary of state to visit Azerbaijan since James Baker did in 1992, shortly after Azerbaijan became an independent nation.
As Associated Press reported beforehand, "Clinton's stop in Azerbaijan will accelerate efforts by the Obama administration to strengthen relations. Defense Secretary Robert Gates in June became the highest-ranking administration official to visit Azerbaijan; he delivered a letter from President Barack Obama thanking President Ilham Aliyev for allowing the U.S. to move troops and supplies through his airspace en route to Afghanistan.
"Azerbaijan also is part of an overland supply chain that is a critical alternative to the primary land route to Afghanistan through Pakistan. About one-quarter of all war goods comes through the oil-rich Caspian Sea nation." [23]
Since the tightening of sanctions against Iran by the United Nations Security Council, the U.S. and the European Union, stories have circulated on Internet news sites about Azerbaijan being used by Washington for military strikes against Iran.
An Azeri news source recently quoted Alexei Vlasov, General Director of the Social and Political Process Studies Information and Analytical Center at Moscow State University, as stating: "The upcoming Clinton visit to Baku is a way to get Azerbaijan to answer one question – how would it behave, if a strike on Iran would happen?" [24]
Another Russian political analyst, Andrei Areshev of the Strategic Culture Foundation, offered these insights last month:
"Matthew Bryza, whose provocative activities in August 2008 [during the Georgian-Russian war] are public knowledge, was appointed as ambassador to Baku; U.S. Defense Minister Robert Gates visited [Azerbaijan]; the upcoming visit of Hillary Clinton to the South Caucasus was announced….One can suppose a more global purpose – Iran. The Islamic Republic is being surrounded by a circle of American military bases….The opinion that 'the U.S. will be trying to involve Azerbaijan in its policy aimed at the isolation and weakening of Iran' has serious grounds. A new war in Karabakh will force Russia out of the South Caucasian region in case of any outcome, and it may become a logical continuation of the anti-Iranian policy of the U.S., as well as a preparatory stage for a large-scale armed conflict in the Middle East." [25]
The allusion to Karabakh is in reference to a potential armed conflict between Azerbaijan, which claims it as its own, and Armenia, which would defend the Nagorno-Karabakh Republic in the event of an Azerbaijani attack.
In late June Azerbaijani President Aliyev inspected large-scale military exercises held on the 92nd anniversary of the nation's armed forces, drills which included over 4,000 troops, 100 tanks, 77 armored vehicles, 125 artillery systems, 17 combat planes, 12 combat helicopters and four transport-combat helicopters. [26]
His speech at the event included the following threats:
"At any time we have to be able to liberate our homeland [Karabakh] from invaders. Along with political and diplomatic efforts, we must have a strong army, and this process is going well. Today the level of the Azerbaijani army is very high."
"We have to increase our military strength. Today, the Azerbaijani army is ready to honorably fulfill all tasks assigned to it. Combat capability, professionalism, patriotism, a strengthened material-technical base, demonstrated by the state of attention and respect for the army – all these factors will enable us to liberate [our] homeland from invaders." [27]
The president also boasted that over the last seven years "military expenditures in Azerbaijan increased by more than 13 times. Today in Azerbaijan military expenditures for 2010 amount to 2 billion 150 million dollars, which exceeds the entire state budget of Armenia." [28]
That is the military that could be directed against not only Karabakh and Armenia but potentially Iran as well as part of a broader U.S. and allied attack.
Since 1991 Azerbaijan has been closely allied with its ethnic cousins in Turkey. But with the Turkish government increasing adopting a foreign policy approach Washington objects to – closer relations with Iran, strained ones with Israel – the U.S. is placing more emphasis on military cooperation with Azerbaijan (as well as Georgia) to achieve its geopolitical objectives in the region and throughout the Broader Middle East.
For example, "Roughly a quarter of all supplies bound for Afghanistan travel via Azerbaijan.
"And since 2001, about 100,000 military personnel have also traveled through 'the Caucasus spur,' a designation that includes Azerbaijan, on their way to deployment in Afghanistan, according to Pentagon data.
"Beyond possibly probing a larger transit role, American officials are looking into the possibility of using Azerbaijan as a supply source. The Azerbaijani Ministry of Defense Industry signed protocols in mid-May with three US weapons manufacturers for the production of mortars, machine guns, grenades and cartridges….Defense Industry Minister Yaver Jamalov said on May 14 that the US companies' representatives will visit Azerbaijan soon to test the pilot products and possibly to sign contracts…." [29]
Battle For The Caucasus, Former Soviet Union As America's New Frontier
After leaving Azerbaijan on July 4, Clinton went to Armenia. Since at least last October she has been attempting – with some degree of success – to not so much assist as supplant the Organization for Security and Co-operation in Europe's Minsk Group/Process [30] in resolving the dispute over Karabakh.
Clinton's mission is to intrude the U.S. – and NATO – further into the South Caucasus by directing negotiations between Azerbaijan, Armenia and Turkey. The end result is designed to limit Russian and Iranian influence in the region. Politically and economically. After all, Clinton is averse to "spheres of influence" as has been recorded.
The lingering conflicts that arose from the fragmentation of the Soviet Union – Karabakh, Abkhazia and South Ossetia in the South Caucasus and Transdniester to the northwest – are the pretexts for the U.S. and NATO to intervene in former Soviet space in the guise of mediators and arbiters.
The appeal to Armenia in this respect has resulted in that country sending its first troops to Afghanistan this year and may lead to its eventual departure from the Russian-led Collective Security Treaty Organization mutual defense bloc.
During the last leg of Clinton's five-nation trip in Georgia, the country's State Minister for Reintegration – that is, for forcibly seizing Abkhazia and South Ossetia – stated, "I would like to [recall] Clinton's statement in Krakow. She noted that Washington would oppose the annexation of the occupied territories by Russia. It is important to sign a charter of strategic partnership between the United States and Georgia, [to determine] bilateral cooperation." [31]
The resolution of the Georgia-Abkhazia and Georgia-South Ossetia conflicts, like the Armenia-Azerbaijan conflict over Karabakh, may not be peaceful. Shortly before Clinton's arrival in the Georgian capital, U.S. ambassador John Bass [32] said that "The United States will never quit supporting Georgia and protecting its territorial integrity" [33], citing similar pledges by Assistant Secretary of State for Bureau of European and Eurasian Affairs, Philip Gordon [34]:
"The President made it clear to President Medvedev last week and we've been consistent in noting that we respect Georgia's sovereignty and territorial integrity and we call on Russia to abide by its commitments in the August, 2008 ceasefire, which…called upon the parties to move their military forces back to where they were before the conflict began. And that hasn't been done. And we've been absolutely clear and consistent from the start that we believe that should happen…." [35]
Gordon also insisted that the U.S. had not and would not cease supplying the Saakashvili regime with arms, despite Russia calling on it to, as "Georgia is a sovereign state. It has the right to defend itself." He added, "The United States appreciates the contribution that Georgia has made to the peacekeeping operation in Afghanistan, and will continue to cooperate with it in the military sphere." [36]
The only sphere of influence in the former Soviet Union Washington objects to is Russia's. Since 1991 the U.S. has seen that vast expanse of land as its own new private preserve, the American empire's final frontier. Hillary Clinton's extended Fourth of July weekend trip to Eastern Europe and the South Caucasus is a renewed initiative to that end.
///////////////////////////
FDA suppresses cancer cures
If there is a safe, low cost, effective cure for cancer...
You can count on the FDA to track it down and try to put the physician dispensing it in jail.
They've done this over and over again for decades now.
They may not be any good at protecting us from dangerous drug products and criminal corporations, but the FDA is sure good at protecting us from cures.
With the help of the American Medical Association and the news media, the FDA has done a masterful job of tracking down physicians with successful cancer treatments, harassing them, and driving them out of practice.
Cancer is a dream come true for those with an organized crime mentality - pharmaceutical companies, medical groups, government pschyo-crats - who seeing nothing wrong with using fear and ignorance as a tool to extract limitless amounts of money from vulnerable, trusting people.
This Italian made film tells the story of cancer cures that have been scientifically and clinically proven that have been driven off the market.
Why?
Because they kill like radiation and chemotherapy?
No. Because they work, and are inexpensive, and safe.
Information like this not only kills the cash cow, it also vaporizes the power of the so-called elite which is why its brutally suppressed every time it rears its head.
l
Click here for a library of info on this subject.
/////////////////////////
Animals that People Consume Eat Arsenic
From Paul, news contributor.
(NaturalNews) There are many reasons not to eat meat, but it's likely that most people don't consider avoiding the consumption of arsenic as one of them. But as it turns out, arsenic is regularly feed to chickens and sometimes also to turkeys and pigs. The poultry industry commonly uses additives with arsenic in them to induce weight gain and create the appearance of a healthy color in chicken meat. And it should be noted that if U.S. poultry producers need to create the appearance of a healthy color, then the chickens are likely not healthy to begin with - and feeding them arsenic is only going to make the situation worse.

Arsenic is a known poisonous compound. It's perhaps best known for being the murder weapon of choice among the noble classes from the Roman times to the mid-nineteenth century. At low levels, the consumption of arsenic mimics many chronic diseases, so it's likely you won't know that it's this poison affecting you. At high levels, arsenic is well known to kill.

Medical professionals are commonly under the illusion that our bodies can simply detoxify all of the poisons that most people regularly consume - and that these poisons don't cause the diseases that most of the population suffer from. But, let's be honest. Our body's ability to detoxify us, however powerful, isn't even close to able to remove all of the chemicals that most people regularly take in. Unfortunately, chickens aren't born with the ability to detoxify arsenic either - which is why you consume arsenic in their flesh.

If the chicken you're eating is eating arsenic - you're eating arsenic too. 2004 and 2005 studies confirmed this when they looked at the arsenic levels of raw supermarket and fast food chicken. Arsenic was regularly found. Organic chickens were also tested and were found to contain considerably lower or undetectable levels of arsenic. Unlike conventionally raised chickens, it's not legal to feed organically raised chickens arsenic.

Long term exposure to small amounts of arsenic can cause cancer and nerve damage. Arsenic has also been found to contribute to heart disease, diabetes, and a decline in mental functioning. Regularly consuming animals that have been eating arsenic may take a few years off your life, but how would you know that when you're lying on your deathbed? Most people don't. They simply see the disease - but remain unaware of the common poisons that cause the disease.

More:
http://en.wikipedia.org/wiki/Arsenic
http://toxipedia.org/display/toxipe...
http://www.iatp.org/iatp/press.cfm?...
http://www.nytimes.com/2006/04/05/d...
////////////////////////////
Nostalgia, the Agenda, and Non Linear Time
by Zen Gardner
(BIN) It started out as a picture of Timmy hugging Lassie at the end of another heart warming episode of 'Lassie'. "Weren't the 50's innocent compared to now?"
No, they weren't. WE were innocent. The times weren't. As always. Always.
Our parents knew better, even then. People knew prohibition was a scam for money and protested. History sanitized it for the next generation. Same for just about any major questionable event--people knew at the time. The victors write the history books and the reality is gone. Sound familiar? Try to lay time aside for a minute, let's look at "always current" realities.
Sanitized History
In truth, the 50's and 60's witnessed one of the biggest hoodwinks in history in full swing. Edward Bernays' evil magic in post WW2 America, something innocently labeled as advertising, was unleashed to deceive the ultimate test tube continent under the spell of the siren Columbia. America was under attack from day one.
And then this Orwellian influence got television. Influence on steroids, baby.
At that time people were smoking, drinking and consuming like there was no tomorrow. I witnessed it. As I've since learned, the scientific corporate state was gaining its stranglehold as German and other European socio-scientific advances, made and tested before and during the world wars, moved their operations to the "land of the free and home of the brave." What a set-up. Founded, funded and fixated on the next stage of global takeover, they utilized the highly motivated newly materialistic "progress" seekers while pretending they were "fighting for freedom".
Aside: The Medium IS the Message
Marshal McLuhan was extremely perceptive. Video messaging, (TV and movies), changed everything, even more than we realize.
McLuhan understood "medium" in a broad sense. He identified the light bulb as a clear demonstration of the concept of "the medium is the message". A light bulb does not have content in the way that a newspaper has articles or a television has programs, yet it is a medium that has a social effect; that is, a light bulb enables people to create spaces during nighttime that would otherwise be enveloped by darkness. He describes the light bulb as a medium without any content. McLuhan states that "a light bulb creates an environment by its mere presence."[3] Likewise, the message of a newscast about a heinous crime may be less about the individual news story itself—the content—and more about the change in public attitude towards crime that the newscast engenders by the fact that such crimes are in effect being brought into the home to watch over dinner.

McLuhan describes the "content" of a medium as a juicy piece of meat carried by the burglar to distract the watchdog of the mind.[5] This means that people tend to focus on the obvious, which is the content, to provide us valuable information, but in the process, we largely miss the structural changes in our affairs that are introduced subtly, or over long periods of time.[4] As the society's values, norms and ways of doing things change because of the technology, it is then we realize the social implications of the medium. These range from cultural or religious issues and historical precedents, through interplay with existing conditions, to the secondary or tertiary effects in a cascade of interactions[4] that we are not aware of.
The Disney Dynasty--The Magick Kingdom of Indoctrination
Disney, another questionably motivated corporationist, by this time had sold his soul to the devil as well. Perhaps no one knows the full story and all the details, but it's reported he was blackmailed by the FBI early in his career to help 'influence America's youth" in a way that was cloaked as "beneficial to national security" or whatever the lingo was back at that time. Whatever, he was controlled. You have to understand the prowess of intelligence agencies and secret societies to understand the full ramifications of that statement, but either way, it's true.
We soon have the "Wonderful World of Color" and Mickey becomes Merlin splashing pentagrams around the screen with his magic wand made of hollywood and sexy Mouseketeers entrancing America's youth. Ah, the innocent years.
Here's "Uncle Walt" as they called him with his "stars". Ah, what a nice (33rd degree Freemason) man. Disney used middle American apple pie images to sell himself, sex and mind control to our nation's youth. "A spoonful of sugar helps the medicine go down" and he loaded it up. The sordid facts about his true nature can be found.
We could go on forever with what the Disney machine has done to America and world culture. But it really is the perfect example. If you're going to change the world, use the media, education, entertainment, and most of all, reach the youth.
Inter-generational kiddie porn, to be exact. Research for yourself. Proof? Didn't these role models turn out well and lead our kids aright? Yet parents let their kids watch and emulate the likes of Britney, Christina and Miley Sirus all day long. They're a great lead into Madonna and Lady Gaga and the rest...and off they go.
Nothing subliminal here:
Back to the Future
Back to the 50's and 60's and how "great" they were, our educational system was hijacked as the media grew stronger, and we learned about the big bad Russians against whom we had to have an "arms race". Werner von Braun had something to say about that that makes a lot of sense. Here's only one lead to the truth.
Being a "baby boomer" myself I was thoroughly indoctrinated through whatever the textbooks and news reported. How could I not be? My early core values were shaped through the transfixing television, and I'm sure it was to a large extent the same with my parents.
While they had grown up in pretty austere conditions and had known real lack of sustenance and hardship, in their new found post war prosperity they smoked and drank like those did on TV. They had a house and kids like they did on TV. We cracked the same jokes as they did on TV. Had the same idols they showed us on TV. Played the same sports as they showed on TV. Ate the same foods and bought the same stuff as they advertised on TV. I mean, wow, what a coincidence!
TV shows were rife with what your lifestyle should be like--some innocent perhaps as they followed the 'trend', but where did this trend come from? Was this directed by popular opinion or did the trend direct popular opinion?
This might date me but "Leave It To Beaver" "My Three Sons" "Life With Father" "Ozzie and Harriet". These were the 50's fare. Another big tool at that time was the retro "western" era. A huge percentage of TV shows were about tough, cool cowboys (who smoked and drank, of course) taking on the ethnic Indians or stereotyped bad guys. It went on for years. Bonanza, Maverick, Wagon Train, Gunsmoke. It consumed my Dad--that's all he'd watch as the bourbon went down. And then he'd take in Johnny Carson and as much Dean Martin and the rat pack as he could get. Don't you just love having good role models? Thank you programming--we owe you so much!
"Good night, and God bless" --Red Skelton, 33rd Degree Freemason--yup. Does that put some sniffing salts in your sleepy nostalia? Innocent club, or subversive rite?
How about Gene Autry? Your cowboy and mine...
"Actor, Singer. Major League Baseball Team Owner. Known by many as "The Singing Cowboy," he is best remembered for his songs "Rudolph the Red-nosed Reindeer," and his theme song, "Back in the Saddle Again" (1941). Born Orvon Gene Autry near Tioga, Texas, he worked as a laborer for the St. Louis and San Francisco Railroad in Oklahoma after graduating from high school. According to Hollywood lore, he was discovered by Will Rogers (another Freemason), singing for his own amusement in a telegraph office in Oklahoma, and Rogers suggested he go to Hollywood." (from famous Freemasons)

How about this guy:
"Brother Marion Morrison, better known by his stage name "John Wayne" became an American movie icon, starring in over 140 films. Born in Winterset Iowa on May 26, 1907, he was initiated on July 9. 1970, passed July 10 and was raised July 11. On August 27 he returned his Master Mason proficiency and became a member of Marion McDaniel Lodge No. 5 in Tucson Arizona."
The Freemason angle in very interesting, just to give you an idea. Recently we've been given a huge inoculation against the truth of the Freemasons' overwhelming control over our society via Dan Brown's carefully woven books sensationalizing and desensitizing us against this aspect in our government's founding. Don't be misled. Investigate for yourself.
(Here's some more famous Freemasons you may find interesting--from Mark Twain to Jesse Jackson to Brigham Young. And before you brush off the significance of this, in a decision for these people, what do you think comes first and foremost? That's right--the brotherhood. They take scary vows to this effect. And they're richly rewarded for it. I dare say you'll never find a struggling upper degree mason. Something to think about.)
Click here and here for some more famous old-time Freemasons if you like.)
He who controls the past controls the future. -Orwell
So what am I getting at. This longing for an innocent past is bogus in regards to real history, and very misleading. As we all know, we put the rosy colored glasses on when viewing the past. But in a historical sense, this is very dangerous, and a sad statement of our lack of understanding and spiritual awareness.
We were young, that's why it was innocent. Whatever generation. The boomers just happen to be the ones in charge right now. The agenda was in full swing back then, as it always has been. False history is playing with your mind, as are the blinding, bought-out media and false history books. When the truth starts to become evident to any sincere seeker, these precepts come into full focus. If you've gotten this far and this is news, you better get researching. You'll be amazed yet enlightened and empowered.
What's the Thrill For These Inter-Generational Controllers Who Don't See the Fulfillment?
As you get into this long term agenda of the controlling elite over time, it's astounding how one generation passes it along to the next, having done all the damage they could before they go to the grave. Whether you see it as bloodlines or secret societies, rich bankers, inter-dimensional entities or demonic spiritual influences, it's the same story. One thread that does run through these transfixed controllers is the spirit of evil. It's anti-human, anti-freedom, and very coldly non empathetic to anything..but themselves.
"Be not ignorant of their devices"...or may I add, characteristics.
So what's the thrill if they don't get to see the fulfillment of all this infecting, total control, manipulation and power wangling?
Evil Rewards Itself. The Freemasons are only part of the big picture, but deeply entwined. As an example of their manipulative ways, while many of these Freemason types were dupes and deliberately enlisted to give the brotherhood an innocent or popular face, it is well known the more devout followers are rewarded with increased power and inside information. The more ruthless and committed, the more useful in other realms of the brotherhood. That's the same for any organization as you prove your loyalty and effectiveness.
Enter Non-Linear Time
But thinking about Lassie and this false nostalgia so many of my generation have longed for and how this slick agenda has been progressing made me think about time itself. Really, the same spiritual warfare is going on every day--and always has been. It's essentially no different one day to the next.
That the worldwide takeover seems to be nearing completion before it crumbles into dust is just a figment of linear time. It's the same as it appeared in Roman times, the dark ages, during the world wars, in Egypt times and during the Babylonian empire, it's all the same.
It's mankind making decisions. Causing or alleviating suffering. Loving or hating. Serving self or serving others. Being a cause for good....or a cause for evil....or both sometimes as we meander through life's decisions and temptations. That's our continual free choice. No matter the controllers.
Same Struggle As Always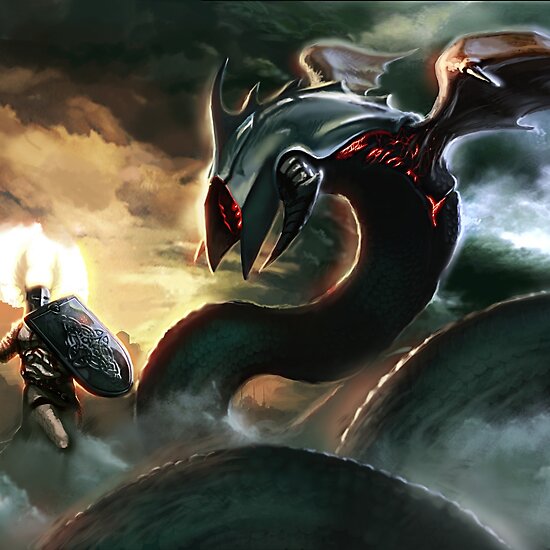 Truth is, we have the power to change the situation, and the test is to see if we will discover our true power and use it.
It doesn't matter that "they" are flying intimidating advanced weapons, monitor us, try to control our minds with new devices, poison our food, inject us, or try to bewitch us more effectively through the media and whatever occult ritual they try; it's the same war, the same struggle as always.
I found the following on an aware Christian website, and thought it was appropriate and at the least a perfect analogy--the tempter, controller, manipulator, whatever, is virtually a broadcasting station broadcasting all the time. The poetic truth of parts of the Bible is powerful:
"Wherein in time past you walked according to the course of this world, according to the prince of the power of the air, the spirit that now works in the children of disobedience" (Eph. 2:2). Like a 24-hour satellite station, Satan the devil—whom Scripture identifies as "the god of this world" (II Cor. 4:4)—broadcasts carnal thoughts, attitudes, moods and ideas.
Who or what controls us? That's the struggle called "life". I'm happy you chose to read this article and my hope is that it helps, empowers and enlightens you. Keep seeking. You'll find it. Then respond to it.
The answers are there. The most important thing of all is: what is your question?
-Zen
///////////////////////
Present Robert F Kennedy Jr Shocking Vaccine Cover Up
//////////////////////////
Toxicologist: Oil/Corexit mix caused heart trouble, organ damage, rectal bleeding
Info from Jim, news contributor.
Shrimpers who were exposed to a mixture of oil and Corexit dispersant in the Gulf of Mexico suffered severe symptoms such as muscle spasms, heart palpitations, headaches that last for weeks and bleeding from the rectum, according to a marine toxicologist who issued the warning Friday on a cable news network.

Dr. Susan Shaw, founder and director of the Marine Environmental Research Institute, said during a CNN broadcast that after personally diving the oil spill in late May, a "very fiery sore throat" plagued her from inhaling fumes coming off the water. Because she was covered from head to toe in a protective suit, Dr. Shaw was spared direct exposure.

Shrimpers who had bare-skin contact with the mixture of oil and Corexit, she said, were not so lucky.

During her segment with anchor Rick Sanchez, Dr. Shaw specified that stories shrimpers had told her were from when BP was deploying "the more toxic" Corexit 9527. BP has allegedly switched to Corexit 9500, which Dr. Shaw has also taken to task in a widely-publicized essay.

The company responsible for producing the various Corexit formulas is Nalco, Co., which was created by former members of the boards of directors at BP and Exxon. Their product is essentially by the oil industry, for the oil industry. That's why, even in the face of an alternative like Dispersit which is half as toxic as Corexit, Nalco's product is still in much greater supply.

Dr. Shaw offered a stark analysis of Corexit 9500 in her piece for The New York Times.

"Though all dispersants are potentially dangerous when applied in such volumes, Corexit [9500] is particularly toxic," she wrote. "It contains petroleum solvents and a chemical that, when ingested, ruptures red blood cells and causes internal bleeding. It is also bioaccumulative, meaning its concentration intensifies as it moves up the food chain."
"BP refused an Environmental Protection Agency order in late May to significantly cut down its use of dispersants, as well as another to find and use a less toxic substance than Corexit, saying that it 'continues to believe that Corexit EC9500A is the best alternative' available in the necessary amount," a blog with the Natural Resources Defense Council noted.
The EPA lists Corexit 9500 as "useful on oil spills in salt water" and prescribes an application of "2 to 10 U.S. gallons per acre". They further said in a media advisory that Corexit 9500 will "biodegrade."
The EPA's description is only slightly less enthusiastic than a list of Corexit talking points featured on Nalco's Web site, which claims (among other things) ...
*All of the ingredients contained in Nalco's dispersants are safe and found in common household products, such as food, packaging, cosmetics, and household cleaners.

*Individually and collectively the ingredients are safe when used as directed.

*Corexit is approved for use by the EPA because it falls well within the agency's range of allowable toxicity levels.

*Corexit products biodegrade rapidly, do not bioaccumulate, are not human carcinogens, do not degrade into endocrine disruptors, and are not reproductive toxins.

*This is 1/10th of 1 percent of the level of the product tested under EPA standards and a far lower level than the EPA allows in drinking water of several non-biodegradable elements that are highly toxic, carcinogenic, and/or reproductive toxins.
The portion about bioaccumulation and carcinogenic effect is interesting, considering Nalco's own Dr. David Horsup stated in a media advisory that "additional testing" is needed in order to assess "biodegradation, bioaccumulation, carcinogenicity and effectiveness."
Such conflicting statements would seem to undermine the company line.
"Yes, the dispersants have made for cleaner beaches," Dr. Shaw wrote. "But they're not worth the destruction they cause at sea, far out of sight. It would be better to halt their use and just siphon and skim as much of the oil off the surface as we can. The Deepwater Horizon spill has done enough damage, without our adding to it."
Speaking to CNN on Friday, her message was a bit more dire.
"It ruptures red blood cells, causes internal bleeding and liver and kidney damage," Dr. Shaw said. "This stuff is so toxic -- combined, it's not the oil alone, it's not the dispersant -- the dispersed oil that still contains this stuff, it's very, very toxic and it goes right through skin."
The claims would seem to echo a fellow toxicologist who described the effects of Corexit as the disruption of oil bilipid layers, which he called "the very basis of life."
"Each of us is made out of cells," Dr. Chris Pincetich explained in a recent interview. "Those cells are nothing more than an oil layer surrounding our proteins and RNA and all the other molecules talking to each other. You put in a chemical that disrupts that basic biological structure and you are putting yourself at risk from umpteen effects."
Mixed with toxic compounds leached from crude oil, said "umpteen effects" are completely unknown at this point, with Dr. Shaw's statements being among the first reports on the dire health effects of dispersed oil exposure.
None of the most recent news bodes well for U.S. residents anywhere near the Gulf dcoast. Some reports have suggested that new chemical compounds formed in the Gulf's hot, salty summer waters are evaporating and potentially returning in rains across the south-eastern U.S. There's also the case of an amateur video shot in Louisiana after a heavy rain, in which the videographer claims to be witnessing an oil sheen on almost all surfaces touched by the condensation.
While the claim of oil rain was not confirmed, it still caused a significant stir online. Crude oil cannot evaporate, but there are legitimate fears that some of the lighter oil or compounds leached out of it and significantly thinned by Corexit, may have come aground in condensation. It is also possible that a strong storm or water-spout at sea simply picked up a volume of oily mixture and deposited it across an area of land, but the odds of that are small.
Along that same line, a million different and horrifying scenarios exist if a hurricane plows through the ever-growing volume of oil and spreads untold gallons across miles of populated American soil.
While no government agency has made such an announcement, considering the recently available, credible analysis, coastal residents within several miles of the Gulf would be well advised to take note, at the very least, of their exposure to sea spray, which may be carrying a higher content of toxic chemicals than normal.
This video was broadcast by CNN on Friday, July 9, 2010.
Click Here To Comment